High performance
Our Exclusive Models
Mercury Racing Partner
Choose from Mercury 300R's to 450s. The choice is yours!
4.6 Liter V8
The V8 FourStroke 450R cranks out the highest level of outboard power ever offered by Mercury Racing
01
Advanced Midsection
The rugged Advanced MidSection (AMS) features heavy-duty guide plates and stiffened engine mounts to stabilize the outboard for enhanced high-speed handling.
02
Water-Cooled Supercharger
A 2.4-liter belt-driven, twin-screw supercharger delivers zero-lag pressure charging for instant throttle response.
03
Gearcase Options
The surface piercing Sport Master gearcase delivers race-proven performance for boats capable of speeds exceeding 85 mph, with low water pick-ups and a crescent leading edge to maximize efficiency and speed.
04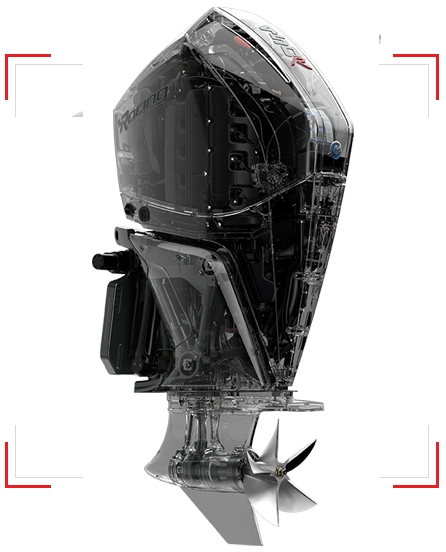 world championship
Racing Pedigree
With over 25 years of building offshore powerboats, we have brought home over 20 Championships in the Stock Outboard Class with plenty more in the future. Click on the link below to learn more and order your race boat today!